Seeking God's guidance in your life? Delve into our comprehensive guide that offers seven essential tests to help you discern God's will. Step into a life of clarity and purpose today!
The quest to discern God's will is a spiritual journey many of us embark on. This journey, fraught with questions, doubts, and uncertainties, often requires not only faith but also wisdom to navigate. To aid you in this process, here are seven tests or principles to help discern God's will in your life.
The Word of God Test
The Bible, as God's Word, is the primary source for understanding His will. Does the path you're considering align with biblical teachings? Scriptures won't explicitly tell you which job to take or who to marry, but they will provide moral and ethical frameworks guiding your decisions.
The Wisdom Test
God has given us the gift of wisdom, which allows us to weigh our options critically and make informed decisions. Ask yourself, is the direction you're considering a wise one? Does it align with sound judgment and prudence?
The Counsel Test
Proverbs 15:22 says, "Without counsel, plans fail, but with many advisers, they succeed." Seek advice from people you respect and trust – godly friends, mentors, or family members who know you well and have a solid relationship with God.
The Peace Test
Colossians 3:15 advises us to let the peace of Christ rule in our hearts. When making decisions, seek the peace that comes from God. While this doesn't mean the path will be easy, there's an underlying sense of rightness and harmony when we're in God's will.
The Providence Test
God often orchestrates events in our lives for His purposes. The doors He opens or closes can provide insight into His will. Reflect on whether your circumstances point towards the path you're considering.
The Desire Test
God shapes our desires as we grow in our relationship with Him. Psalm 37:4 says, "Delight yourself in the LORD, and he will give you the desires of your heart." Check your motivations and desires. Do they resonate with God's heart?
The Glorify God Test
The ultimate purpose of our lives is to glorify God. 1 Corinthians 10:31 says, "So, whether you eat or drink, or whatever you do, do all to the glory of God." The path you're considering should align with this ultimate purpose.
Navigating Life with God
Discerning God's will is not always easy. It requires prayer, patience, and an intimate relationship with God. Each of these seven tests is not a stand-alone, but they work best in conjunction. Each one informs and refines the others, providing a comprehensive approach to discerning God's will.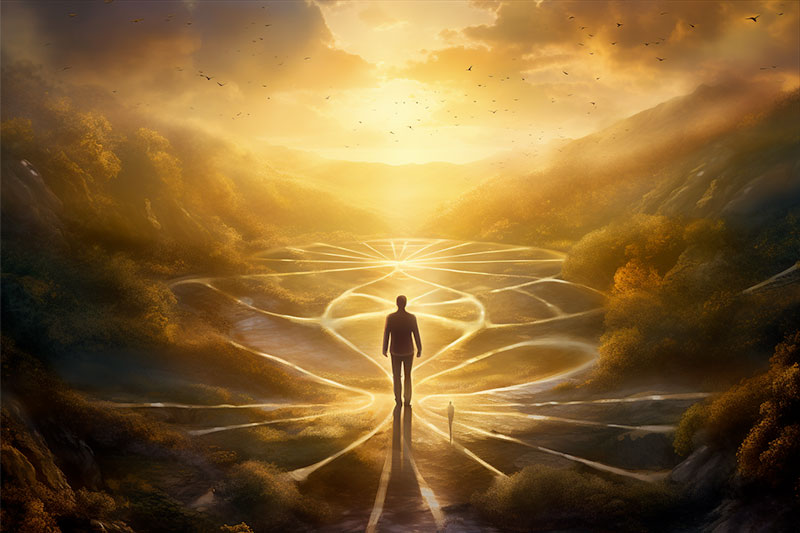 Remember, God's will for us is not always about the specifics, like which house to buy or which city to live in. Rather, it's about the kind of people He wants us to become: loving, truthful, righteous, and faithful.
As you apply these seven tests, remember that discernment is a process. It's okay if you don't get a clear answer right away. Keep seeking, keep praying, and keep pursuing God. Trust that He is guiding you, even when it doesn't feel like it.
In times of uncertainty, hold onto Proverbs 3:5-6, "Trust in the LORD with all your heart and lean not on your own understanding; in all your ways submit to him, and he will make your paths straight."
In conclusion, the journey of discerning God's will is less about finding the perfect answer and more about deepening your relationship with Him. It's about growing in faith, wisdom, and obedience. As you embark on this journey, may these seven tests guide you towards a deeper understanding of God's divine will in your life.
The key is to trust in God's wisdom over your own and to be patient as His plans unfold. Remember, His ways are higher than ours, and He works all things together for good for those who love Him and are called according to His purpose (Romans 8:28). Discerning God's will may be challenging, but it is also an opportunity to grow closer to Him, to understand His heart, and to align your life with His divine plan.