Do you often feel like life's offerings aren't enough? This article delves into why we yearn for something more and how our satisfaction lies beyond the temporal, earthly realm.
Have you ever achieved a goal, attained a long-desired possession, or reached a significant milestone, only to find a lingering sense of dissatisfaction? This article explores why nothing in this life seems to fully satisfy our inner longing for contentment and purpose.
The Pursuit of Earthly Satisfaction
Many of us spend our lives in the pursuit of happiness and satisfaction. We chase after success, wealth, relationships, and experiences, believing they will fill the void we feel inside. However, once attained, these things often leave us feeling just as empty as before. Why is that?
The God-Shaped Vacuum
Christian philosopher and theologian Blaise Pascal once wrote, "There is a God-shaped vacuum in the heart of every man which cannot be filled by any created thing, but only by God, the Creator, made known through Jesus." We are spiritual beings created in the image of God (Genesis 1:27). Therefore, our deepest longing can only be fulfilled by something – or someone – eternal.
The Problem with Temporal Pleasures
Earthly pleasures and achievements are not inherently wrong. In fact, God gives us these things to enjoy (1 Timothy 6:17). However, they are temporary and fleeting, unable to provide lasting satisfaction. Ecclesiastes 2:10-11 aptly describes this reality. After indulging in every pleasure under the sun, King Solomon concluded that everything was meaningless, "like chasing the wind."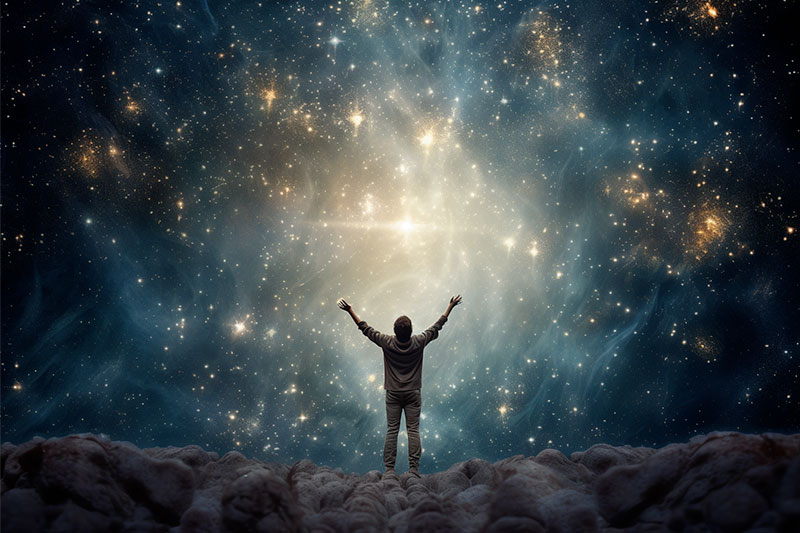 An Eternal Perspective
Understanding that our deepest satisfaction cannot be found in earthly things should lead us to focus on the eternal. As C.S. Lewis aptly put it, "If we find ourselves with a desire that nothing in this world can satisfy, the most probable explanation is that we were made for another world."
Finding Satisfaction in God
The Bible teaches that true satisfaction is found in a relationship with God through Jesus Christ. In John 6:35, Jesus said, "I am the bread of life. Whoever comes to me will never go hungry, and whoever believes in me will never be thirsty." When we seek first His kingdom and righteousness, He promises to meet our needs (Matthew 6:33).
header 6
As we navigate through this life, it's crucial to remember that earthly possessions, achievements, or pleasures will never fully satisfy us. Instead, let's strive to cultivate a deeper relationship with God, understanding that He alone can fulfill our inherent longing for contentment and purpose.
So, when you find yourself yearning for more, remember, it's not the world that is lacking; it's simply that our hearts were designed for more than this world can offer. Our ultimate satisfaction lies in the eternal, in the One who created us, loves us, and offers us abundant life both now and forevermore.